Board of Directors
Shaping policy, identifying solutions, and implementing programs
Our Board
The Board of Directors governs the Jefferson County Chamber of Commerce. The duty of the Board is to shape policy, identify solutions, and implement programs. Members of the Board of  Directors are elected by the membership and should be a fair representation of retailers, manufacturing, service providers and other categories of membership.
Board meetings are open to all members. Meetings are held on the third Wednesday of every other month from 8:00 a.m.—9:00 a.m. at Jefferson Memorial Hospital. The date, time and location of meetings are subject to change, as required, with board approval. The dates are posted on the Chamber website or can be confirmed by contacting the Chamber office.
Members are invited to contact the Chamber staff to be scheduled to address the board or to add items to the agenda and should do so one week in advance of the meeting. Board minutes and agenda are kept in accordance with the Chamber by-laws.
Composition
Fifteen direcotrs from the membership, five of whom will be elected annually to replace the directors whose regular terms are expiring.
Service Terms
Board terms are for a three-year period, or until their successors are elected and qualified.  Board terms begin on January 1 of each year. 
The Chairman can serve a 4th year as Past Chairman as nominated.
Nomination Process
Nominations for the Board of Directors are sought in September and these nominations are sent to the membership for approval in October. Additional names can be nominated as candidates by petition only. The petition process is identified in Article IV, Section C of the Chamber by-laws.
Responsibilities
Include but are not limited to:
A commitment to a three-year term

Attendance at Chamber board meetings as called

Serve in a leadership role

Serve on one or two additional committees during each year of term

Participation/attendance at Chamber sponsored events
2021 Executive Directors
David Longmire | Chairman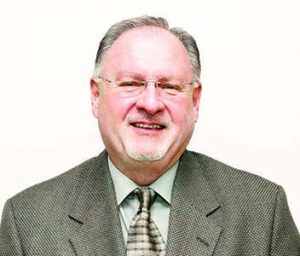 David Longmire serves as Jefferson County Facilities and Safety Director in the County Mayor's Office.
He has worked faithfully for Former County Alan Palmieri and continues in that same capacity for current County Mayor Mark Potts. Having worked for Jefferson County for a total of 13 years overseeing the entire Counties' facilities and property.
Born in Tribune, Kansas, David's family moved to Tennessee in 1963. His first public job was at Berkline in Morristown, TN, and then later Jeffery Chain Manufacturer. He found his real passion when at the urging of Paul Jarnagin, owner of Jarnagin Motor Company, to come work for him in retail automotive sales. David was instrumental in the Dealership winning Ford Motor Company's Coveted President's Award for 7 years in a row.
David is a former Board Member of the Jefferson County Chamber of Commerce having served from 2015 thru 2017 and is eager to serve a second time.
David is a member of Jefferson City Assembly of God where he serves as a Board Member and Praise and Worship Leader. David's wife Nancy is employed at First Peoples Bank. They have one daugher, Amy (Eddie) Hogsten and three grandchildren: Ezekiel, Sawyer ,and Colt.
Julie Livesay | Treasurer
Julie is a graduate of Morristown West High School and attended Walters State Community College majoring in business. She is a 2020 graduate of Leadership Jefferson County and currently serves on the 2021 Executive Board of Directors as the Treasurer for the Chamber. 
She began her banking career in 1996 and has worked in various roles in retail and commercial banking, leading her teams to a profitable success for the bank.  Currently, she is the Financial Center Manager of HomeTrust Bank in Jefferson City.  Founded in 1926, HomeTrust Bank is headquartered in Asheville, NC, with locations throughout North Carolina, East Tennessee, upstate South Carolina, and Southwest Virginia. HomeTrust is a regional community bank positioned for smart growth—dedicated to maintaining the core values and culture that reflect their brand—and committed to solid, long-term value for all shareholders.
Julie currently resides in Talbott and has two children in college: Mikala and CJ.  Outside of work she enjoys spending time with family, DIY projects and traveling.
Mark Bissell | Vice-Chair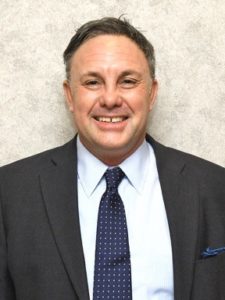 Blake Ryman | Tru Homes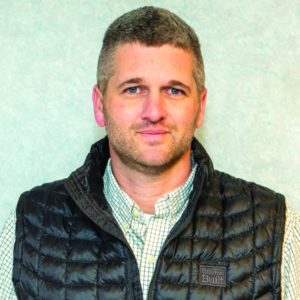 Blake was born and raised in Jefferson County and graduated as salutatorian of his class at Jefferson County High School. He then attended Carson Newman University, receiving his Bachelor of Administration in 2004. During his tenure at CNU, Blake played baseball for the Eagles. Upon graduating CNU, Blake immediately entered the Clayton Management Training Program and has been working for the Clayton Home Building Group ever since. Currently, he is the plant manager for the Clayton-TRU facilities in White Pine and Halls. While in his current role, both facilities have seen tremendous growth and success with regards to productivity, engagement and turnover. Since forming in 2012, TRU has now built over 25,000 homes landing in 31 states across the country, many of those coming from White Pine and Halls. Blake feels very fortunate to be a part of such a great company and team, and really enjoys mentoring new management trainees, enhancing the team and customer experience, and building world-class products.
Blake currently resides in Alcoa with his wife Kelli, and two young children, Brewer and Elyn. Outside of work Blake enjoys spending time with his family, attending sporting events, golfing, and traveling.
Cindy Holt | Tennova Health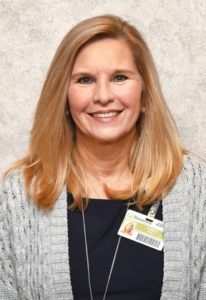 Cindy Holt has been the Director of Professional Outreach and Physician Recruiter for Tennova Healthcare since 2013. As DPO, she works locally with Jefferson Memorial Hospital and Newport Medical Center. Cindy has been successful in recruiting many specialists to Jefferson County and the surrounding area. Cindy went back to college as an adult and completed her Bachelor of Business Administration from King University. Originally from Houston, Texas she has made her home in East Tennessee for 30 years. She is married to Michael Holt, and together they have three married children and three grandchildren. Cindy spends her free time traveling and camping and with her grandchildren.
Scott Schroeder | Past Chairman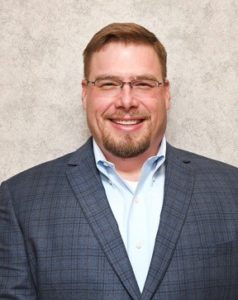 Scott E. Schroeder was born and raised in rural Ohio.  Attended Ohio Northern University where he earned his Bachelor of Science in Mathematics.  In 2004, Scott relocated to Jefferson County to work at Bush Brothers & Company.  Scott is the father of two: Jaycee and Dominic. Scott has worked at Bush Brothers & Company for 15 years and during this time held many leadership positions.  Scott is currently the General Manager of Bush's Visitor Center where he focuses on tourism and the community relations. Scott is a graduate of the 2019 East Tennessee Regional Leadership Program.  Scott enjoys BBQing, relaxing on the lake, woodworking, and supporting his children in their respective sports. 
2021 Board of Directors
Brian Williams | A&B Termite & Pest Control
Brian Williams is a lifelong resident of Jefferson County. He graduated from JCHS in 1994 and Carson Newman College in 1998 with a Bachelor of Science degree in Business Management. He is the General Manager of A & B Termite & Pest Control, a family-owned company that his parents, Joyce and the late Erby Williams, began in 1983. Brian enjoys serving his community in various ways including the New Market Utility Board and the Jefferson County Habitat for Humanity Board and is honored to serve the Jefferson County Chamber. Brian enjoys bird hunting and riding horses. He also enjoys spending time with his wife Ashley watching their girls do what they love most: dance and cheer.
Carlene Rice | Luttrell Staffing Group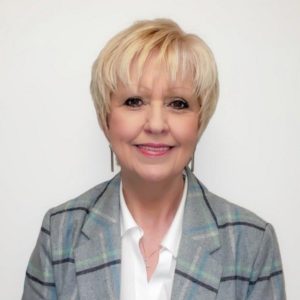 Carlene Rice has worked in the staffing industry of the past 26 years, beginning her Luttrell Staffing Group career as a Client Service Manager in May 2010, then moving into the role of Branch Manager in November the same year. Carlene earned her CSP Certification in March 2012, she an active member of the Jefferson County Chamber of Commerce, Cocke County Partnership, and Kiwanis International. Carlene and her husband Danny make their home in Newport, TN.
Claude Key | The Chocolate Ladies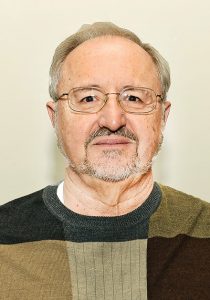 Claude Key is a retired Mechanical Engineer with over 40 years of experience in the nuclear industry. His experience encompassed the design, construction, modification and operation of nuclear facilities in the Southeastern United States. Claude's experience includes 27 years as an employee for the Tennessee Valley Authority and approximately 16 years as a consulting engineer for utilities in the Southeast.
Prior to entering the field of engineering Claude served in the US Army from 1966 to 1969. Claude's educational background includes a BS in Mechanical Engineering (1972) and an MS in Engineering Administration (1977) from the University of Tennessee in Knoxville, Tennessee.
Currently Claude is assisting his wife Rita and daughter Susan in their chocolate business (Chocolate Ladies) located in Talbott, TN. The business specializes in custom made chocolates. The Chocolate Ladies also offer many chocolate favorites including chocolate dipped strawberries, grapes, cherries and truffles.
Claude Key lives in Talbott with his wife Rita. They have been married for 45 years and have two children, four grandchildren and two-great-grand children.
Diondre Jackson | Penultimate Development
Diondre is the founder and CEO of Penultimate Development, a 10-month residency leadership program targeting at risk young men between the ages of 18-24.  The program goal is to transform followers to leaders focusing on their personal, professional, and spiritual development.  He also owns and operates Penult Place, a co-workspace in downtown Jefferson City, TN.
From 2005 to 2017 he served as the CEO of Williams Creek Youth Foundation overseeing The First Tee of Greater Knoxville, Williams Creek Golf Course and The Wee Course Academic Learning Center.  He was a featured guest on the prestigious Hallerin Hill show Anything is Possible.   In 2016, he was the recipient of MLK Chairs Award for Community Service and graduate of the Consortium for Social Enterprise Effectiveness program at the University of Tennessee.  In 2013, he received the Community Service Award from the 100 Black Men of Knoxville, in 2011 was a member of Knoxville Leadership, and in 2008 a member of the Greater Knoxville Business Journal "40 Under 40".
He obtained a Master of Business Administration from Carson Newman University and a Bachelor in Arts from The University of Tennessee in Urban Studies where he was a captain on the Track and Field Team.  He currently serves on two boards: the Mossy Creek Foundation as economic vitally chair and treasurer for Children Advocacy Centers of Tennessee.
He and his wife Adia have three children: Delaney, Diondre, and Denver.   He has served as a volunteer Young Life leader and high jump coach with the Knoxville Track Club.  In his spare time, he enjoys coaching basketball and track, golfing, fishing, hunting, skiing, carpentry, and spending time with his family and friends.
Eric Ogle | Trilight Communications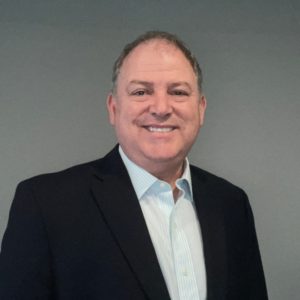 Eric Ogle is general manager for Trilight Communications, the broadband partner with Appalachian Electric Cooperative. Eric has spent much of his career involved in planning and public policy with a focus on technology-driven economic development. Prior to joining Trilight in 2019, Eric worked five years as a senior project manager with Magellan Advisors, a nationally recognized broadband planning firm, where he performed feasibility studies and developed fiber-optic business plans for 34 cities and electric utilities throughout the country, including nine utilities in Tennessee.
Prior to Magellan, Eric spent 12 years as research associate with the Baker Center for Public Policy at the University of Tennessee. While there, Eric worked throughout the 13-state Appalachian region serving as project manager for corporate and federally sponsored programs, typically working with community stakeholders in decision-making processes around sustainable local and regional development opportunities. Prior to UT, Eric held positions with Newport Utilities, the Tennessee Valley Authority, and Cocke County government.
A native of Cocke County and a graduate of Cocke County High School, Eric holds a Master of Science in Planning and a Bachelor of Science in Business Administration Marketing and Logistics, all from the University of Tennessee. When not working, Eric enjoys officiating high school football and lacrosse, and looks forward to traveling and spending time outdoors with friends and family. Eric lives in east Knox County with his wife, Jayne, and their three teenage daughters.
Mark Manske | Oshkosh Manufacturing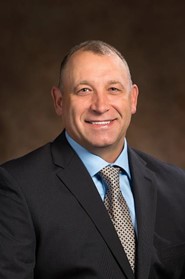 Marc Manske has been the Site Leader for Oshkosh Manufacturing in Jefferson City, TN, for two and a half years.  Before taking on his role at Oshkosh Manufacturing, Marc worked for Oshkosh Defense in Oshkosh, WI, as a Plant Manager at three of the seven facilities.
Marc was born and raised in Wisconsin.  After high school, he joined the Marine Corp for four years and then returned to Wisconsin.
Marc is married with five kids and a granddaughter.  Besides spending time with his family, he also enjoys camping, fishing, and hunting.
Dr. Tony Miksa | Walters State Community College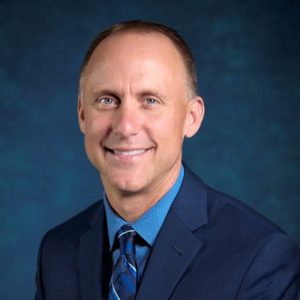 Dr. Tony Miksa is the President of Walters State Community College. He came to Morristown after 21 years in higher education serving at several colleges in Illinois. He began his career in higher education as a mathematics instructor and assistant basketball coach. Dr. Miksa has also worked as an admissions counselor, dean of Mathematics, Science, Engineering and Health Programs, and a vice president of student and academic affairs. With Master's and undergraduate degrees in mathematics, Dr. Miksa also holds a doctorate of Education and Community College Leadership from National Louis University in Chicago. In addition to continuing academic and campus growth projects at Walters State, Dr. Miksa spent his first years at Walters State actively engaging with students, business leaders and communities within the college's 10-county service area. He and his wife have two children.
more than a membership
IT'S A PARTNERSHIP