Board of Directors
Shaping policy, identifying solutions, and implementing programs
Our Board
The Board of Directors governs the Jefferson County Chamber of Commerce. The duty of the Board is to shape policy, identify solutions, and implement programs. Members of the Board of  Directors are elected by the membership and should be a fair representation of retailers, manufacturing, service providers and other categories of membership.
Board meetings are open to all members. Meetings are held on the third Wednesday of every other month from 8:00 a.m.—9:00 a.m. at Jefferson Memorial Hospital. The date, time and location of meetings are subject to change, as required, with board approval. The dates are posted on the Chamber website or can be confirmed by contacting the Chamber office.
Members are invited to contact the Chamber staff to be scheduled to address the board or to add items to the agenda and should do so one week in advance of the meeting. Board minutes and agenda are kept in accordance with the Chamber by-laws.
Composition
Fifteen direcotrs from the membership, five of whom will be elected annually to replace the directors whose regular terms are expiring.
Service Terms
Board terms are for a three-year period, or until their successors are elected and qualified.  Board terms begin on January 1 of each year. 
The Chairman can serve a 4th year as Past Chairman as nominated.
Nomination Process
Nominations for the Board of Directors are sought in September and these nominations are sent to the membership for approval in October. Additional names can be nominated as candidates by petition only. The petition process is identified in Article IV, Section C of the Chamber by-laws.
Responsibilities
Include but are not limited to:
A commitment to a three-year term

Attendance at Chamber board meetings as called

Serve in a leadership role

Serve on one or two additional committees during each year of term

Participation/attendance at Chamber sponsored events
2020 Executive Directors
Scott Schroeder | Chairman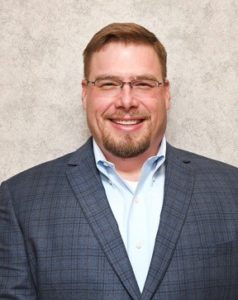 David Longmire | Vice-Chair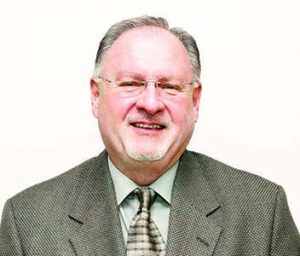 Jefferson County Facilities and Safety Director
David Longmire serves as Jefferson County Facilities and Safety Director in the County Mayor's Office.
He has worked faithfully for Former County Alan Palmieri and continues in that same capacity for current County Mayor Mark Potts. Having worked for Jefferson County for a total of 13 years overseeing the entire Counties' facilities and property.
Born in Tribune, Kansas David's family moved back to Tennessee in 1963. His first public job was at Berkline in Morristown, TN and then later Jeffery Chain Manufacturer. He found his real passion when at the urging of Paul Jarnagan, owner of Jarnagin Motor Company to come work for him in retail automotive sales. David was instrumental in the Dealership winning Ford Motor Company's Coveted President's Award for 7 years in a row.
David is a former Board Member of the Jefferson County Chamber of Commerce having served from 2015 thru 2017 and is eager to serve a second time.
David is a member of Jefferson City Assembly of God where he serves as a Board Member and Praise and Worship Leader. David's wife Nancy is employed at First Peoples Bank. They have one daugher, Amy (Eddie) Hogsten and three grandchildren, Ezekiel, Sawyer ,and Colt.
Debbie Stepp | Treasurer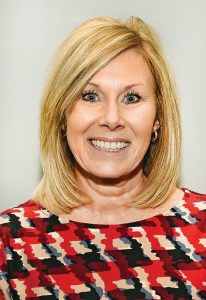 Atlantic Capital Bank
Business Development Officer and City President                                                                                                              
Debbie Stepp is a native of Jefferson County and a graduate of Jefferson County High School. She attended Walters State Community College and Carson-Newman University. Debbie has been a banker in Jefferson County for over 33 years and currently serves as the Business Development Officer and City President in Jefferson County for Atlantic Capital Bank.
Debbie is a past graduate of Jefferson County Adult Leadership. She is a current board member of Mossy Creek Foundation and a former board member of Jefferson County Habitat for Humanity.
Debbie and her husband, Mark have four sons and several grandchildren. They reside in New Market and attend Mill Springs Baptist Church.
Ron Lawrence | Past Chairman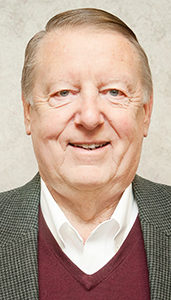 Darby House Retirement and Vol Magic Wash (Jefferson City)
Owner
Ronald (Ron) Lawrence, born in Knoxville Tennessee, graduated from Farragut High School and the University of Tennessee.  In addition, he attended Carson-Newman prior to transferring to the University of Tennessee. 
His initial management position was with Continental Grain Company in St. Louis, Missouri.  After four years in the U.S. Air Force, Ron "retired" with the rank of Captain and joined Champion Papers, now part of Georgia Pacific.  Ron accepted the role of Operations Planning Manager with the South Carolina State Ports Authority and spent five years in Charleston.  During this time, he received his M.B.A. from The Citadel. After graduation, he accepted a position with the Giant Portland and Masonry Cement Company, a company on the NYSE.  Ron left that company as a Vice President and moved to the Knoxville area to begin his career in health care.  In 1981, Ron acquired a nursing facility near Knoxville. Within three years, he built another facility in Farragut, Tennessee. 
Since those early days, he has opened a pharmacy, a physician practice, employs over 30 registered dietitians state-side, an independent living in Jefferson City, Tennessee, and an automated car wash company with locations in Jefferson City and Sevierville.
On a personal note, Ron is married to his wife Carolyn; together they have five children and 16 grandchildren.  His interests include showing Tennessee Walking Horses and he has won world championships at the Walking Horse Celebration.  Other interests include travel, motorcycles, and living on a small farm with both Walking Horses and black angus cattle.  Ron prides himself in being community minded and operating businesses with integrity and high levels of quality service.
Cindy Holt | Tennova Healthcare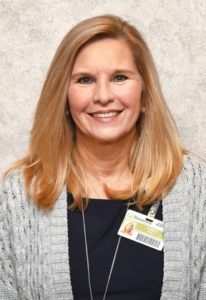 Cindy Holt has been the Director of Professional Outreach and Physician Recruiter for Tennova Healthcare since 2013. As DPO she works locally with Jefferson Memorial Hospital and Newport Medical Center. Cindy has been successful in recruiting many specialists to Jefferson County and the surrounding area. Cindy went back to college as an adult and completed her Bachelors of Business Administration from King University.
Originally from Houston, Texas she has made her home in East Tennessee for 30 years. She is married to Michael Holt and together they have three married children and three grandchildren. Cindy spends her free time traveling, camping and with her grandchildren.
Aaron Porter | Carson-Newman University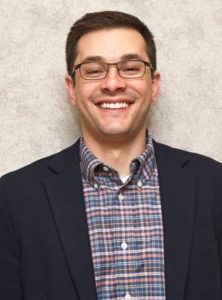 Aaron K. Porter is a native of Tennessee and loves all that his home state has to offer from good fishing, family reunions, southern cooking, and baseball.
Mr. Porter has spent his career devoted to enrollment management and was Director of Admission as Tusculum College, Director of Admission at Bryan College, and currently serves as the AVP for Enrollment Management at Carson-Newman University. Aaron is passionate about Christian Higher Education, and over the past eleven years, he has helped over 5,000 students gain access to a transformational experience at four-year private institutions.
Mr. Porter is known for his excellent counsel on office structure and scales of efficiency, data-driven decision making, database management techniques and reporting, and strategic planning. He received his Bachelor's degree in Business Administration from King University and his Masters of Arts degree in Education from Tusculum College.
In his spare time, he loves to travel, spend time at the beach, and create memories for his wife and their two daughters. Professionally, Aaron particularly enjoys mentoring and coaching others to meet their professional aspirations and create dreams they hadn't even imagined.
2020 Board of Directors
Tim Adams | Cate Insurance
Tim was born and raised in Jefferson County graduating from both Jefferson County High School, as well as Carson Newman University where he majored in Business Management and played varsity baseball. After spending 19 years as a Customer Service Manager with Travelers Insurance in Knoxville and 7 years as Insurance Sales Manager with AAA, Tim joined Cate Insurance during 2019 focusing on Commercial Insurance sales. 
Tim is married to Teresa (Phillips) Adams, also a Jefferson County graduate and current teacher at the high school, for 26 years. They have a son, Brant, who is in his sophomore year at Emory University in Atlanta. Tim and his family are members of Pathways Church in Sevierville. 
John Ballinger | Total Property Management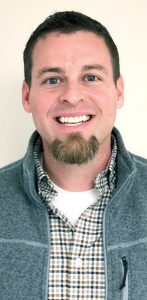 John was born and raised in Jefferson County and is a graduate of Jefferson County High School. He received his bachelor's degree in Business Administration from Carson-Newman University in 2004. John currently owns and operates Total Property Management along with his brother, Chad. He has completed the Chamber's Leadership Program, and in 2016 Total Property Management was awarded the Chamber's Pinnacle Award for Outstanding Service and Contributions in Business and Industry in Jefferson County.
Outside of work John enjoys spending time with his wife and two daughters. He and his family like being on the family farm either working cows or playing on the river. Mountains of any kind have a special calling to John, and he enjoys every opportunity he gets to be out in them. John is also a member and deacon at Jefferson City Christian Church where he has attended for over 20 years.
Mark Bissell | Realty Executives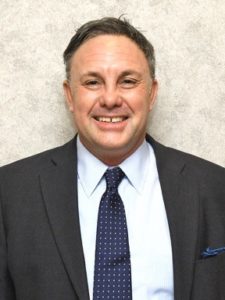 Mark Bissell is a lifelong native of Jefferson County. He is a graduate of Jefferson County High School and has a BS in Business from Carson-Newman University.
Mr. Bissell served 25 years with UPS in various positions in operations and operations management. During his career at UPS, he was an active member and served as Chair and Co-Chair for various committees including local and district business development, community service, and safety committees. He also earned his Master Safety Trainer Certification and was a trainer and first responder for UPS Designated Hazmat Responder Program. Mr. Bissell is an affiliate broker and realtor with Realty Executives Associates. He serves both the commercial and residential markets in the greater East Tennessee area. He served on the Board of Directors with Habitat for Humanity of Jefferson County and is a member of Leadership Jefferson County and the East Tennessee Regional Leadership Association.
Mr. Bissell is married to Melanie Bissell, Bookkeeper for Jefferson Middle School. They have two sons Bryce and Nolan. Bryce attends East Tennessee State University and Nolan attends Jefferson County High School. He and his family are members of New Market Baptist Church. in his spare time, he enjoys spending time with family and friends, hunting, fishing and playing golf.
Brittany Burton | Oshkosh Manufacturing
Brittany was born and raised in Morristown, Tennessee, then attended East Tennessee State University where she graduated with a Bachelor of Arts in Communication and was inducted into the Student Leader Hall of Fame. Upon graduation, Brittany spent time traveling the country as a Leadership Consultant, developing teams for a service organization. Upon returning home, Brittany began her career in Human Resources, and currently is the Human Resources Manager for Oshkosh Manufacturing. Oshkosh is a leading manufacturer and marketer of access equipment, specialty vehicles and truck bodies for the primary markets of defense, concrete placement, refuse hauling, access equipment and fire & emergency. Brittany has been responsible for building the launch facility's team, growing the location from 10-230 team members in just under one year, and preparing for future growth opportunities, focusing on team member engagement.
Brittany currently resides in Morristown with her husband Coty, and daughter Marleigh. Outside of work Brittany enjoys family time, traveling, live music and water sports.
David Gaut | Jefferson County Sanitation Department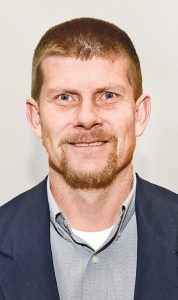 David Gaut is the Solid Waste Director for Jefferson County. He oversees the day-to-day operations as well as the budget and state regulations. He has been with the sanitation department for five years. 
David has lived in Jefferson County for the last thirty-one years. He is devoted to the prosperity of the county. He and his wife Angie are blessed with four children and three grandchildren. 
David was a successful general contractor for twelve years here in Jefferson County. He then took the Jefferson County Building Inspector's job in 2011 before moving to the sanitation department. 
He was elected as District 2 County Commissioner in 2014. He enjoys serving his community and speaking for the people in this position.
David is passionate about his faith and his family. When you don't find him on the job you will often find him building playhouses for his younger children and grandchildren. He also enjoys woodturning and is gifted in a variety of handiworks. 
Claude Key | The Chocolate Ladies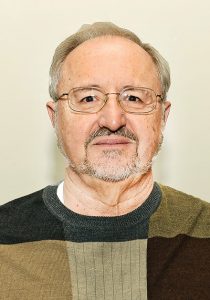 Claude Key is a retired Mechanical Engineer with over 40 years of experience in the nuclear industry. His experience encompassed the design, construction, modification and operation of nuclear facilities in the Southeastern United States. Claude's experience includes 27 years as an employee for the Tennessee Valley Authority and approximately 16 years as a consulting engineer for utilities in the Southeast. 
Prior to entering the field of engineering Claude served in the US Army from 1966 to 1969. Claude's educational background includes a BS in Mechanical Engineering (1972) and an MS in Engineering Administration (1977) from the University of Tennessee in Knoxville, Tennessee. 
Currently Claude is assisting his wife Rita and daughter Susan in their chocolate business (Chocolate Ladies) located in Talbott, TN. The business specializes in custom made chocolates. The Chocolate Ladies also offer many chocolate favorites including chocolate dipped strawberries, grapes, cherries and truffles. 
Claude Key lives in Talbott with his wife Rita. They have been married for 45 years and have two children, four grandchildren and two-great-grand children. 
Dr. Tony Miksa | Walters State Community College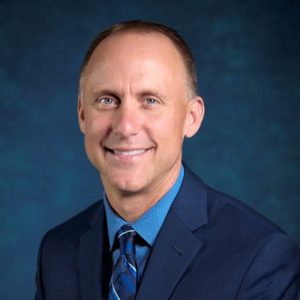 Dr. Tony Miksa has been president of Walters State Community College for almost two years now. He came to Morristown after 21 years in higher education serving at several colleges in Illinois. He began his career in higher education as a mathematics instructor and assistant basketball coach. Dr. Miksa has also worked as an admissions counselor, dean of Mathematics, Science, Engineering and Health Programs, and a vice president of student and academic affairs. With master's and undergraduate degrees in mathematics, Dr. Miksa holds a doctorate of Education and Community College Leadership from National Louis University in Chicago. In addition to continuing academic and campus growth projects at Walters State, Dr. Miksa has spent his first years at Walters State actively engaging with students, business leaders and communities within the college's 10-county service area. He and his wife have two children.
Vickie Ownby | Holy Smoke BBQ & Catering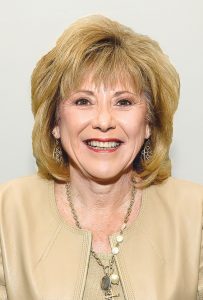 Vickie is a Jefferson County native, and graduate of Maury High. She received her bachelor's degree from the University of Tennessee. In 2013 she retired from BlueCross BlueShield of Tennessee after working twenty eight years as an Account Sales Executive in the East Tennessee area. Shortly after retirement she went to work for Chandler House Assisted Living and memory care in Jefferson City. She currently is still employed there part-time. 
Vickie and her husband, Steve, own and operate Holy Smoke, LLC. Holy Smoke provides catering services to business and individuals in East Tennessee, as well as markets their own line of BBQ sauces, rubs and pickles. 
Vickie enjoys spending time with her grandchildren, traveling, cooking and participating in community events. She is a member of First Baptist Church, Dandridge and a director on the Tennessee Baptist Mission Board. She is also a lifetime member of the Kansas City BBQ society where she serves as a Certified Master BBQ Judge.
Blake Ryman | TRU Homes
Blake was born and raised in Jefferson County and graduated as salutatorian of his class at Jefferson County High School. He then attended Carson Newman University as a student-athlete, having played baseball for the Eagles, receiving his Bachelor of Administration in 2004. Upon graduating CNU, Blake immediately entered the Clayton Management Training Program and has been working for the Clayton Home Building Group ever since.
Currently, he is the plant manager for the Clayton-TRU facility in both White Pine and Halls. While in his current role, both facilities have seen tremendous growth and success with regards to productivity, engagement and turnover. Since forming in 2012, TRU has now built over 25,000 homes landing in 31 states across the country, many of those coming from White Pine and Halls. Blake feels very fortunate to be a part of such a great company and team, and really enjoys mentoring new management trainees, enhancing the team and customer experience, and building world-class products.
Blake currently resides in Alcoa with his wife Kelli, and two young children, Brewer and Elyn. Outside of work Blake enjoys spending time with his family, sporting events, golf, and traveling.
David Slack| First Bank + Trust
David is a native Tennessean and graduated from the University of Tennessee-Knoxville.  As a Distinguished Military Graduate of the ROTC program, he served three years on active duty as a Military Intelligence Officer.  He then entered banking and for the last 32 years has had leadership roles in both community and national banks. 
David is fortunate to have a strong team throughout the Lakeway area that enables him to be out meeting and collaborating with customers to build stronger relationships.
He resides in West Hamblen County, equal distance from all branches, with his wife Jan.  He enjoys spending time with his three children and six grandchildren.  His hobbies are Caribbean cruises and golf.
more than a membership
IT'S A PARTNERSHIP