Community Resources
Developing a better, stronger community one program at a time.
Over the years, the Jefferson County Chamber of Commerce has taken an active role in the facilitation and development of key community programs that assist in making Jefferson County a better place to live for all residents.
If you would like more information about any of these programs, please reach out to our office!
Christmas in Jefferson County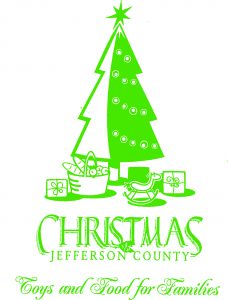 2021 Participating Vendors:
Appalachian Electric Cooperative
Swannsylvania Baptist Church
First Baptist Church – Jefferson City
Jefferson City Community Center
Food City – Dandridge
Food City – White Pine
Walmart
First Baptist Church – Dandridge
Christmas in Jefferson County is a program of the Jefferson County Chamber of Commerce that brings together all the resources of the community to provide food and toys to needy families of Jefferson County. The Chamber of Commerce and Family Resources Center coordinates all the activities and utilizes businesses, neighborhoods, churches, civic clubs and each school in Jefferson County. With the help of over 100+ volunteers, the Chamber brings together all these resources to provide assistance. In each of the past several years, over 500+ families and elderly citizens received Christmas food baskets and 400+ children received a bag of toys from the Angel Trees placed throughout the community.
Each October, individuals and families needing assistance (food and/or toy box) MUST REGISTER during the three-day registration period. Each school sends home a letter with the registration requirements, location, dates and times; also, the information is posted on the Chamber's Event Calendar and Standard Banner Newspaper. If you are unable to make any of the three registration days, please call the Chamber office or Family Resource Center before the last registration day to see how we can assist you.
This program operates as a committee and is divided into two divisions: food and toys. Fred Taylor serves as Chair for the food and toy division, Fonda Garvin as Chair for the volunteers, Karen Blomdahl as Chair for the registration division and Donna Yates as Administration Chair. Anyone interested in serving on the Christmas in Jefferson County committee should call the Chamber office at (865) 397-9642.
There are dedicated days to food drop-off and to toy drop-off at the National Guard Armory in Jefferson City; volunteers and the National Guard Armory are scheduled on these specified days to help inventory & box each item. Please have your donations available on the designated day to ensure as many people in the community will receive this great gift.
To learn more on how to Donate, Volunteer or Register, please call the Chamber office at (865) 397-9642 or Family Resource Center at (865) 397-4466.
Donations payable:
Christmas in Jefferson County
P.O. Box 890
Dandridge, TN 37725
CJC is a non-profit program under a 501(c)(3)
Leadership Jefferson County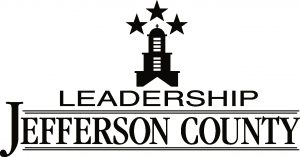 Now Accepting Applications for Our Next Class of Leadership Jefferson County!
Leadership Jefferson County 2022-2023 Application
Applications must be turned in by Wednesday, September 14, 2022. Contact Natasha Morrison via email or by phone at 865-397-9642 for more information.
Mission Statement
Develop leaders who will have a positive impact on the growth & development of Jefferson County.
The Organization
Leadership Jefferson County is a program of the Jefferson County Chamber of Commerce. It was formed in 1997 from the Chamber's Leadership Development Committee to design, implement and administer a program to meet the leadership needs of Jefferson County.
The Program
The Leadership Jefferson County Program is designed to create community awareness, encourage discussion of a wide range of issues, and develop leadership skills among participants. The Leadership Program consists of a one and one-half day retreat in the fall, eight top-oriented one-day sessions, and a graduation ceremony in June. Presentations include lectures, panel presentations, tours and a wide variety of group activities. Participants are given the opportunity to explore issues of interest to our county by meeting with county leaders who represent a broad range of community interests.
The opening retreat provides structured exercises and presentations that explore theories of leadership, problem solving skills, and community goal-setting through group discussion and analysis. The one-day seminars, held monthly from October through May, focus on major areas of community life in Jefferson County. Class participants are required to attend the opening retreat and each of the sessions to graduate from the program. The completion of various homework assignments, group projects, and individual projects relative to program topics are also requirements of graduation.
Goals & Objectives
Identify a larger, more diverse group of potential leaders to motivate and develop their awareness of their community.

Provide leaders with a practical, clear and simple understanding of major challenges and opportunities facing Jefferson County.

Foster attitudes of increased commitment, cooperation unity and participation among communities for the long-term benefit of Jefferson County.

Formulate and implement an action plan to provide solutions to challenges and take advantage of opportunities to improve the quality of life in Jefferson County.
Program Topics
Agriculture

Business and Industry

Education

Local Government and Justice

Health Care

Human Needs and Services

Heritage and Tourism

State Government
The Participants
Leadership Jefferson County actively solicits applications from all sectors of the community. These leaders will be active in areas such as business, education, the arts, religion, government, community-based organizations, and ethnic and minority groups. The Leadership Jefferson County class will be chosen so that is reflects the diversity of the county. A maximum of 15 people will have the opportunity to participate in Leadership Jefferson County each year. Participants are selected on their own merits through an application process with final approval from the Advisory Board.
Critieria for selection include:
Applicant must live or work in Jefferson County.

Applicant must show sincere commitment, motivation, and interest in serving the community.

Applicant must demonstrate a record of service in community activities.

A diligent effort is made to select participants who represent a cross-section of the community in terms of sex, race, age, occupation, location, and community groupings. The diversity of perspectives among participants generates some of the most meaningful personal interaction and learning in the leadership program.

   
Tuition and Dates
Tuition for the Leadership Jefferson County Program is a total of $525 per participant; $425 of the tuition paid by the participant's employer or sponsoring organization and the participant paying the additional $100 of the tuition.
Youth Leadership Jefferson County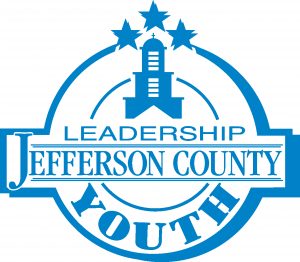 Mission:
To develop young leaders by building individual leadership skills, fostering positive group dynamics and increasing civic and community involvement to equip the next generation of young leadership with the tools necessary to be civically engaged in the development of Jefferson County High School and the entire community.
The Organization
Leadership Jefferson County is a program of the Jefferson County Chamber of Commerce. It was formed in 1997 from the Chamber's Leadership Development Committee to design, implement and administer a program to meet the leadership needs of Jefferson County.
History:
Youth Leadership Jefferson County was established by the Chamber of Commerce in 1998 as part of its Governor's Three Star Program. It was the class project of the first LEADERSHIP Jefferson County program and the Chamber served as its presenting sponsor. In 2001, Louis Vesser, Vice Principal of Jefferson County High School and a Chamber Board member, asked the Chamber to consider making the program a full-time class at JCHS. Daryl Brady, Chamber President and CEO, obtained the approval of the Chamber and the Jefferson County School Board while Mr. Vesser wrote the state's Dept. of Education for approval of the curriculum. Today, the class is taught during the spring semester and begins with a retreat featuring speakers from the Chamber and team building exercises. Ms. Brandy Arnold, a LEADERSHIP Jefferson County alumnus, serves as the class instructor along with JCHS Principal, Scott Walker.
The Program:
Youth Leadership Jefferson County is an accredited class offered at Jefferson County High School for rising juniors during the spring semester. Class size is limited to 25 students and the selection process is highly competitive with both a written application and personal interview. The class meets each day for 1.5 hours during third period from January to May. In addition to rigorous classroom work in a diverse curriculum, the class has outside assignments including required visits to meetings of the following legislative bodies: County Commission, City councils, School Board, and Planning Commission. The program concludes with a graduation ceremony in May for both the students and their families.
Project Let's Chat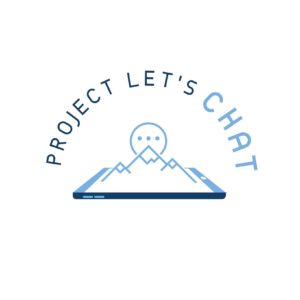 Project Let's Chat is a local organization striving to tell the story of our community through the voices of our community. By doing this, they are igniting connection, purpose, and meaning amongst current and future residents of our area.
Their mission is to CHAT.
Community Enagement through tapping into the minds of the members of our community.
Historical Preservation by documenting the rich history of our area as it is revealed through interviews and conversations.
Academic Development through working with local high school students and with our Edna Glenn Scholarship.
Technology Adoption through allowing the power of technology to connect our community in ways never imagined before.
Learn more about the organization or donate to the organization, by visiting them online.
Local First Jefferson County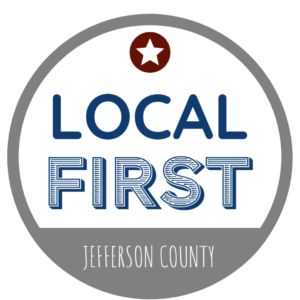 Local First Jefferson County is an effort to highlight all the wonderful things happening in our community and county! The goal is to encourage supporting local businesses to continue to stimulate our local economy. Use the hashtag #localfirstjeffersoncounty to display your business or local point of interest!
Be sure to watch our Facebook and Instagram accounts for #followfriday featuring local businesses!
Three Star Community

History 
Jefferson County has received the Governor's Three Star award for 25 years. From this award, the Chamber has developed such programs as Leadership Jefferson County, Youth Leadership Jefferson County, as well as Imagination Library
Overview 
The Three-Star Program is designed as a road map to assist local communities in their effort to acheive excellence in community and economic development. Participating communities are guided through a comprehensive plan of essential criteria developed by collaboration of various state agencies. These combined efforts have made the Three-Star Program an important component of our Chamber's economic strategy.
Committed to the Future of Jefferson County
This program is designed to help communities take full advantage of economic development opportunities. The goals are to preserve existing employment, create new employment opportunities, increase family income, improve quaility of life and create a strong leadership base.
Certification Process 
To achieve Three-Star certification, communities must complete a formal review and evaluation process conducted by a team of economic and community development (ECD) professionals.
Recertification Process 
Three-Star Communities are recertified annually to ensure each has maintained the basic program requirements and added new elements to expand or enhance their development plans.
Five Steps to Three-Star Status
An ECD team member works with the community to meet certification criteria.

The community develops, then submits to ECD a strategy documenting that the criteria have been met.

The review team evaluates the community and makes recommendations on how to improve economic competitiveness.

The review team recommends Three-Star certification to the Governor.

The Governor personally presents the Three-Star Award to the community.
Imagination Library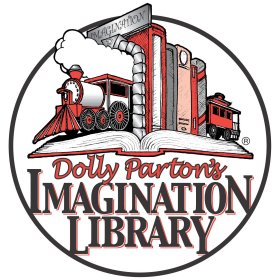 In Jefferson County, over 1,800 children ages birth through five receive a free book each month through the Imagination Library.
The county was one of the first to participate in the program, founded by Dolly Parton in 1996 as a gift to the children of her hometown of Sevierville, with the Jefferson County Chamber being the initial presenting sponsor for this program. The state and local communities joined as partners in 2004, and to date Imagination Library has provided over 109 million, 29.4 million in Tennessee alone, books to children without cost to their families. Today we are also proud partners with Governor Books from Birth Foundation.
68.3% of Tennessee's children under five currently receive Imagination Library books.
Currently, 43 percent of Tennessee third graders are reading on grade level. Children who have not developed some basic literacy skills by the time they enter school are three to four times more likely to drop out later.
In a recent study conducted by the Urban Child Institute, research showed that programs like the Imagination Library lead to early childhood language development, school readiness, grade progression, on-time graduation and college attendance.
Donna Yates of the Jefferson County Chamber of Commerce coordinates the Imagination Library program locally. For more information about enrolling or giving a monetary donation, please call (865) 397-9642 or email us.
To learn how to support your county's Imagination Library program, or for information on how to register a child, visit www.GovernorsFoundation.org, www.facebook.com/TNImaginationLibrary, or call toll-free at 1-877-99-BOOKS.
County Government Information
Municipalities Information
more than a membership
IT'S A PARTNERSHIP