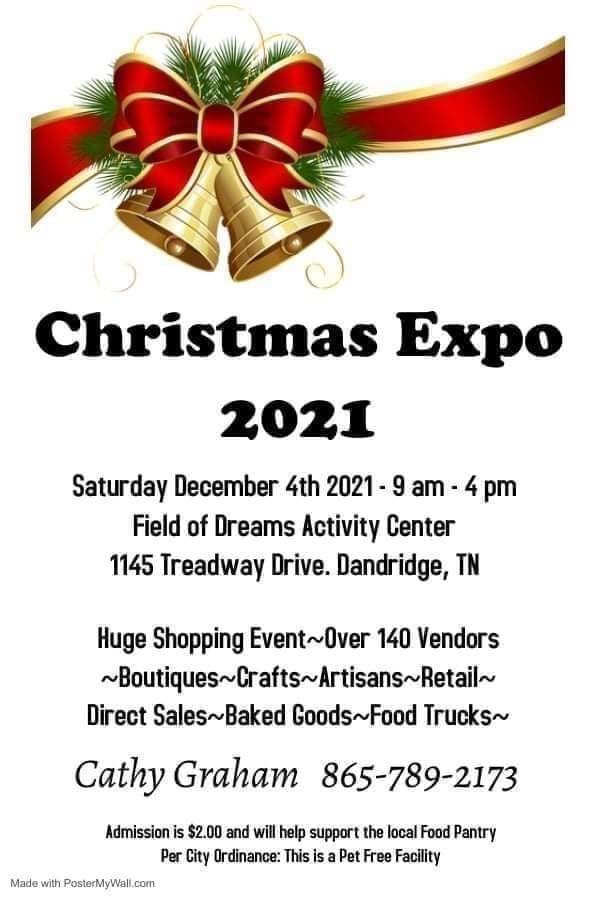 Christmas Expo 2021
Join us at Field of Dreams Activity Center (1145 Treadway Drive, Dandridge) for this year's Christmas Expo! It's a huge shopping event with over 140 vendors, including boutiques, crafts, artisans, retail, direct sales, baked goods, and food trucks.
Call Cathy if you have questions – 865-789-2173.
Admission is $2.00 and will help support the local Food Pantry.

532 PATRIOT DRIVE
DANDRIDGE, TN 37725
865-397-9642
Categories