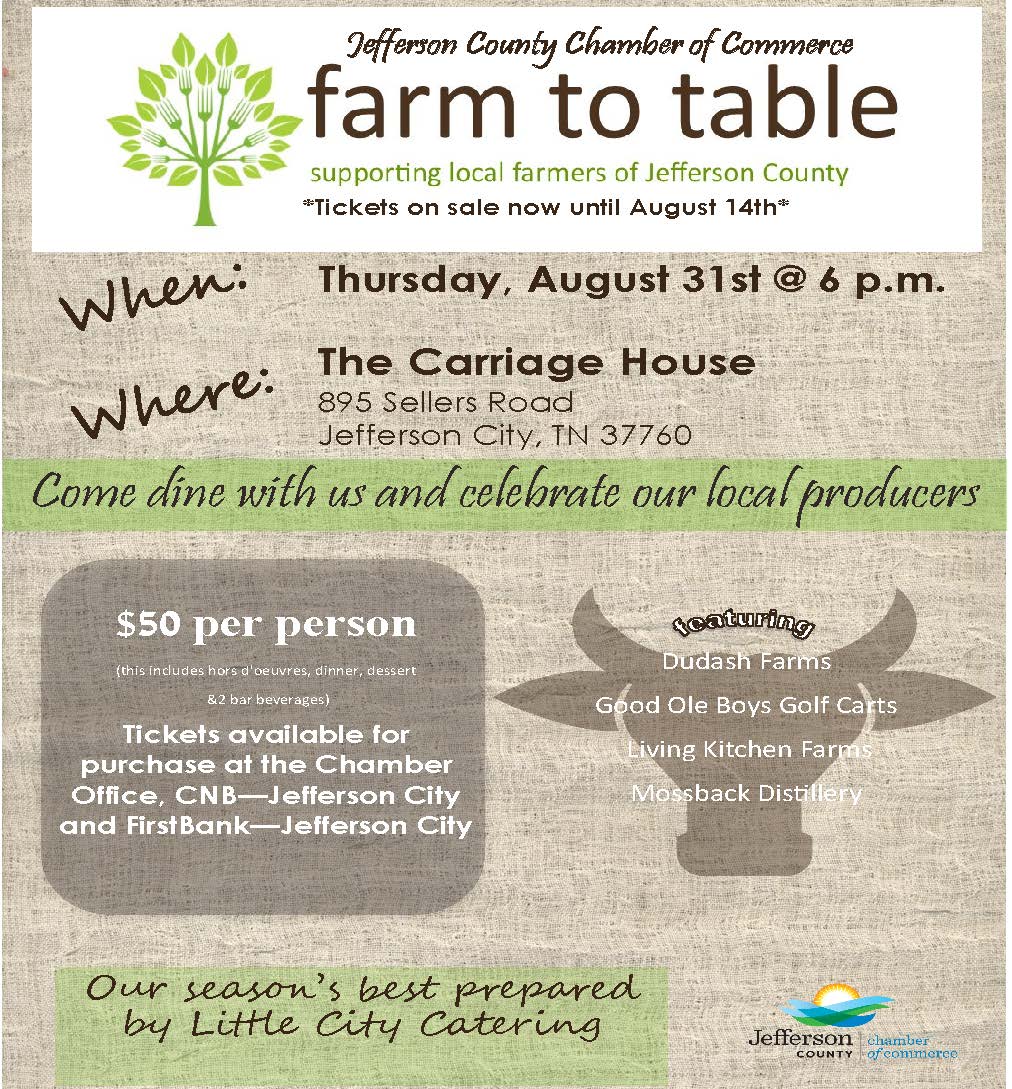 Farm to Table
Join us for our Annual Farm to Table event supporting the local farmers of Jefferson County.
When: Thursday, August 31st at 6 PM
Where: The Carriage House – 895 Sellers Road, Jefferson City, TN 37760
Tickets are $50 per person and include hors d'oeurves, dinner, dessert, and 2 bar beverages. Tickets can be purchased at the Chamber office, CNB Jefferson City, and FirstBank Jefferson City through August 14th.

532 PATRIOT DRIVE
DANDRIDGE, TN 37725
865-397-9642
Categories