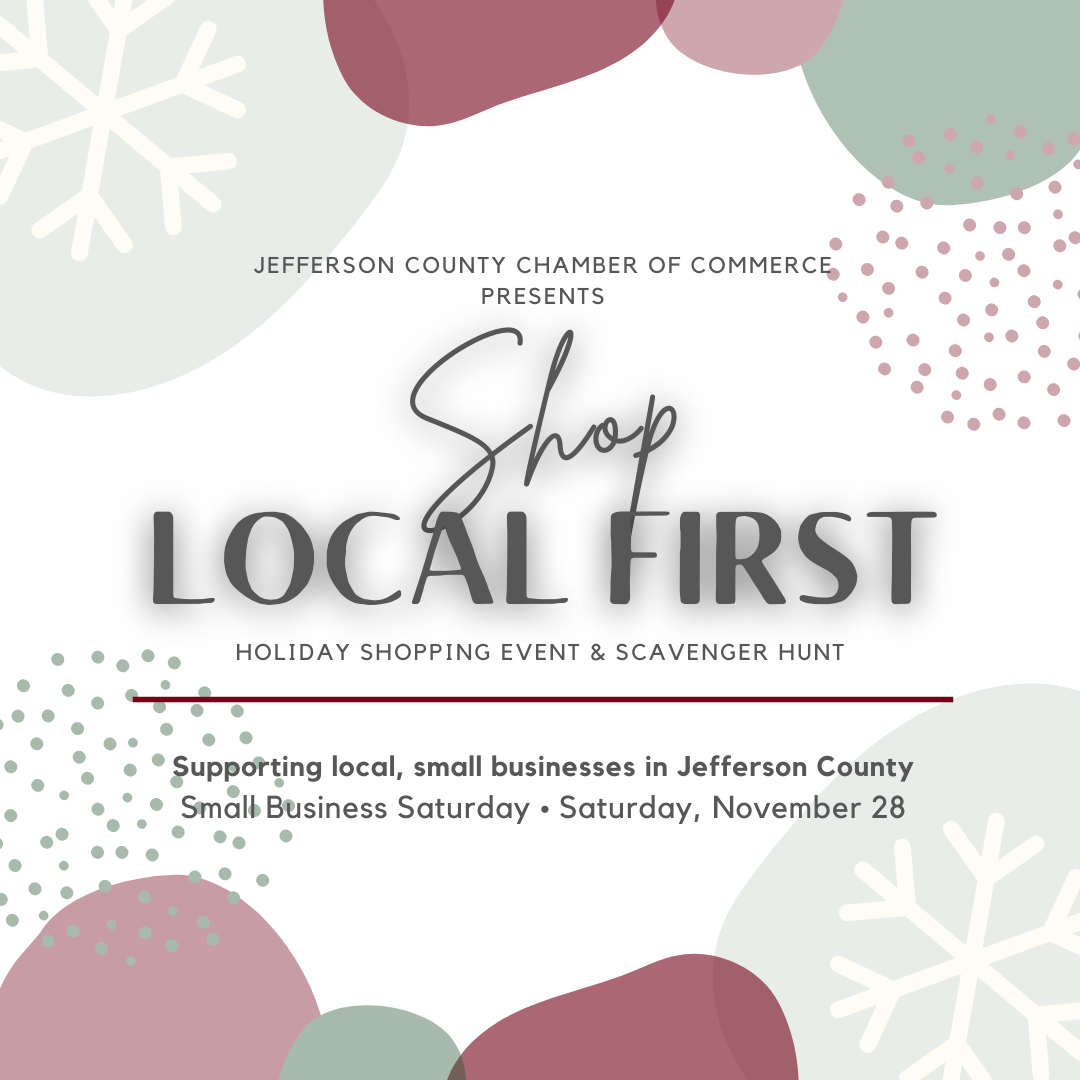 Shop Local First: A Holiday Event
Join us for our first annual Shop Local First Holiday Event in support of Small Business Saturday!
This is a holiday event like no other! Those taking part will go on a small business Scavenger Hunt on Saturday, November 28 to our participating retailers, which will enter them into prize drawings.
Our participating retailers are…

 Ada Bea's Boutique

 Foxy Paws Pet Spa

 Dandridge Mercantile

 Leeper Hardware & Alpha Outdoor

 Lovin's Wholesale Furniture

 S and H Discount Shopping

 Sheree's Sweet Deals

 The Maxwell House

 Volunteer Spirits

 Tracee's Lakeside Treasures

 Jefferson Farmers Cooperative

 Reign Boutique

 Ramsey Furniture

 White Pine Books

ReVisions on Main
How It Works:
Visit each shop for specials!
While purchases are not necessary, we do encourage supporting our business owners.
Have each shop you visit stamp your flyer.
Each stamp qualifies you to be entered into one prize drawing– the more places you visit, the more drawings you will be entered in!
Turn your scavenger hunt flyer (download now!) in with your name and best phone number to reach you to the last shop you visit.
Several door prizes to be given out and the Grand Prize winner receives a chair* from Lovin's Furniture
The drawing will take place on Thursday, December 3rd at 1:00 p.m.

532 PATRIOT DRIVE
DANDRIDGE, TN 37725
865-397-9642
Categories